As told by Yerachmiel Tilles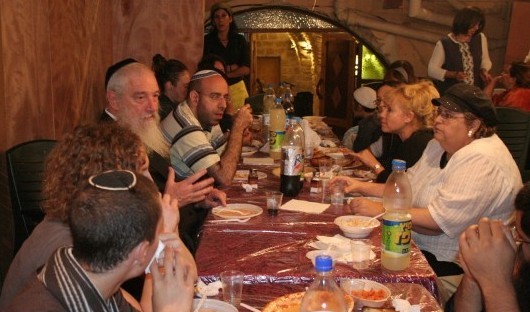 The co-founder and first educational director of Ascent-of-Safed, originator and maintainer of this website, and managing editor of Kabbala Online. He has hundreds of published stories to his credit, and many have been translated into other languages. He tells them live in Tzfat (Safed) nearly every week, at his home on Friday evenings and at Ascent on Saturday nights.
His first of 3 books, "Saturday Night, Full Moon", featuring 33 of his best stories, is now available for purchase–through ASCENT-in-Tzfat or the publishers.

The Ascent Story Weekly Mailing list is now in its 17th year! It is updated on this site by Tuesday and emailed by Wednesday. Interested?–Sign up here!
CURRENT Story
#

870

Linking Battlefield and YeshivaAs an officer he felt concerned for his soldiers, so he requested that the boys in the yeshiva in Safed should pray and study for them..Connection: Current Events–The Gaza War
LAST Story
#

869

Gilad Shalit and the Lubavitcher RebbeThe day after her son, Gilad, came home, his mother contacted her Chabad emissary friends.Connection: Seasonal: War Again 🙁
NEXT week's Story
#871
To receive the story by email every Wednesday–sign up here! 
To see the archived files of the previous stories, click on the desired year: