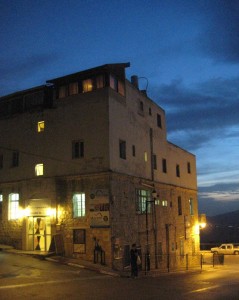 Ascent was founded almost 30 years ago in the Old City of Tzfat to provide a meaningful and comfortable experience for people seeking Jewish spirituality and enlightenment in the mystical, magical, ancient city of Tzfat.
Ascent is designed to be a place of spiritual exploration and discovery, where you can grow and learn in your own way, at your own pace, in an open atmosphere. You can experience a wide range of learning opportunities in Ascent and the Old City, and we can help you create a personalized study and growth plan, or you can come to relax and attend study and meditation sessions at your leisure.
The experience is often peppered with creative workshops and musical performances by local and visiting artists, and sometimes by Ascent guests who are kind enough to share their gifts with us. The Ascent experience is always awesome, but never the same, since the ingredients, the participants, are always different.
The People. One of the most amazing things about staying at Ascent is the opportunity to meet and interact with visitors from around the world. On any given day, overseas students mingle with backpackers, IDF soldiers and tourists, creating a dynamic and eclectic mixture of energies. Our friendly and knowledgable staff view themselves as facilitators to help find what you're looking for. Gifted lecturers and presenters serve as guides to help you explore the more mystical side of Judaism.
The Location. Ascent is perfectly located in the heart of the Old City of Tzfat, on the edge of the mountain facing west, with an unobstructed view across the valley. All the sights of the Old City are within walking distance, and the proximity to the main roads and the central bus station make it an ideal base for explorations of Northern Israel.
The Facilities. Accommodations at Ascent are simple, but comfortable, with an earthy decor reflective of the Tzfat Old City ambience. In addition to the guest rooms, Ascent boasts several spaces that make for good gathering places and presentation spaces, including the Lounge, Dining Area, Kabbalah Cave, The Tea Garden, Library, Lecture Hall, and the Hall of Ascents (the now enclosed the roof), as well as two porches, a large one and a cozier one.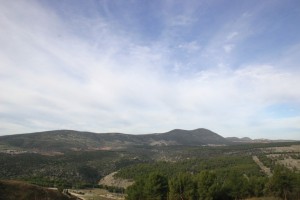 The View. Artists come here to paint it. Mystics come to meditate upon it. The spectacular mountain vistas from the Ascent roof and porches are breathtaking. Take a coffee or tea or a glass of wine, sit back, enjoy majestic views of the Amud Valley, Mount Meron and the surrounding Galilean Hills. Let the mountain air, the calm breeze and the gliding birds lift you to another realm.