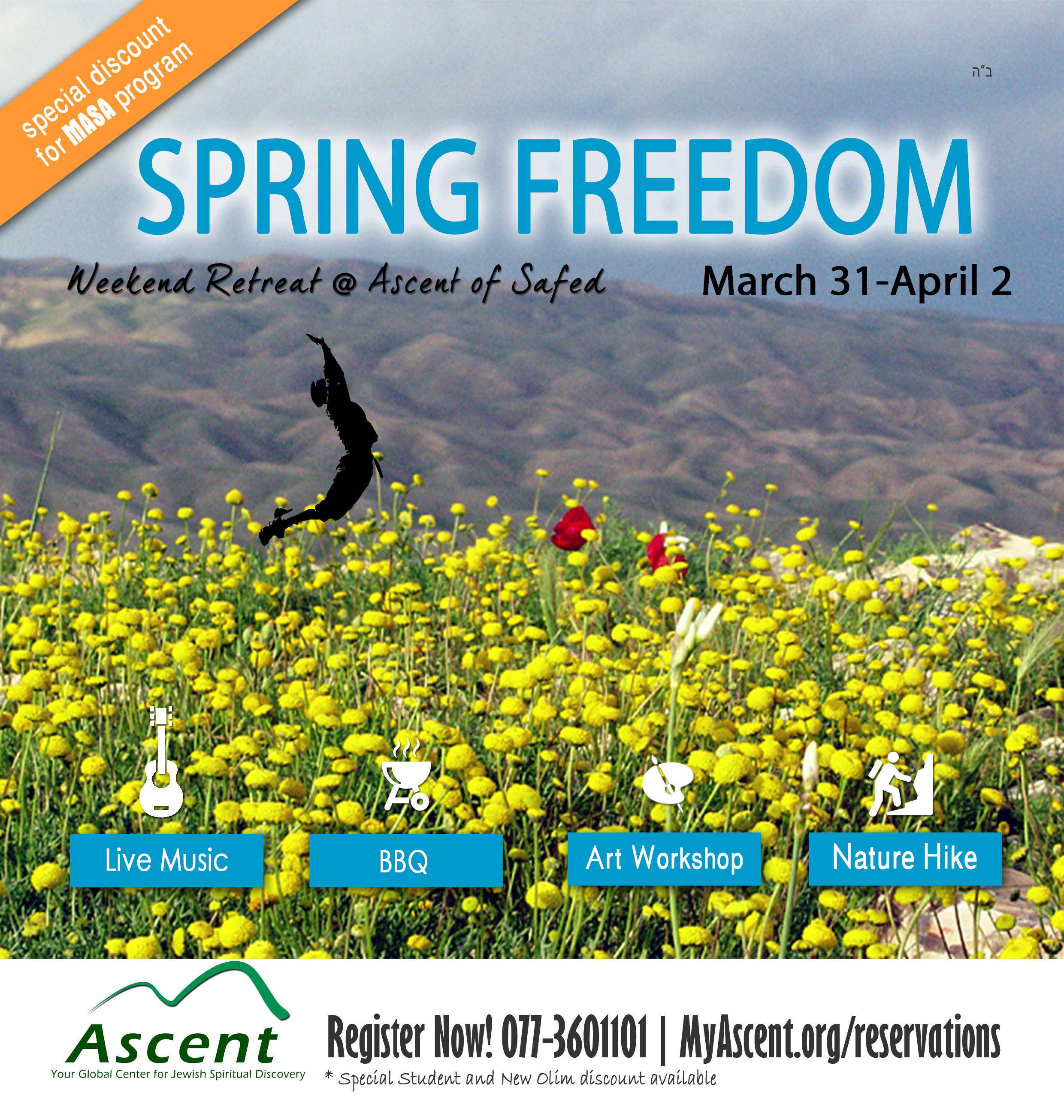 Although Passover is called the Season of Our Freedom, when the Jewish people were redeemed from Egypt, there was no mention of the matter. Instead, they were told by Moses that they are leaving Egypt to serve G-d.
A Jew's service of G-d invariably involves struggle and toil to overcome difficulties and obstacles. In truth, however, it is precisely through our own effort and hard work that the eventual reward earns its meaning.
G-d could have delivered everything on a silver platter, but that would be the opposite of true freedom. Learn more this weekend about what it truly means to be free in the Holy City of Tzfat
– Meet people from around the world
– Explore Tzfat & the Galilee
– Tzfat old city tour
– Kabbalah, Meditation sessions
– Thought-provoking lectures & workshops
– Awesome open atmosphere: There's no place like Ascent
Special Student and New Olim Discount available.
Shabbat meals and Sat. night dinner included.