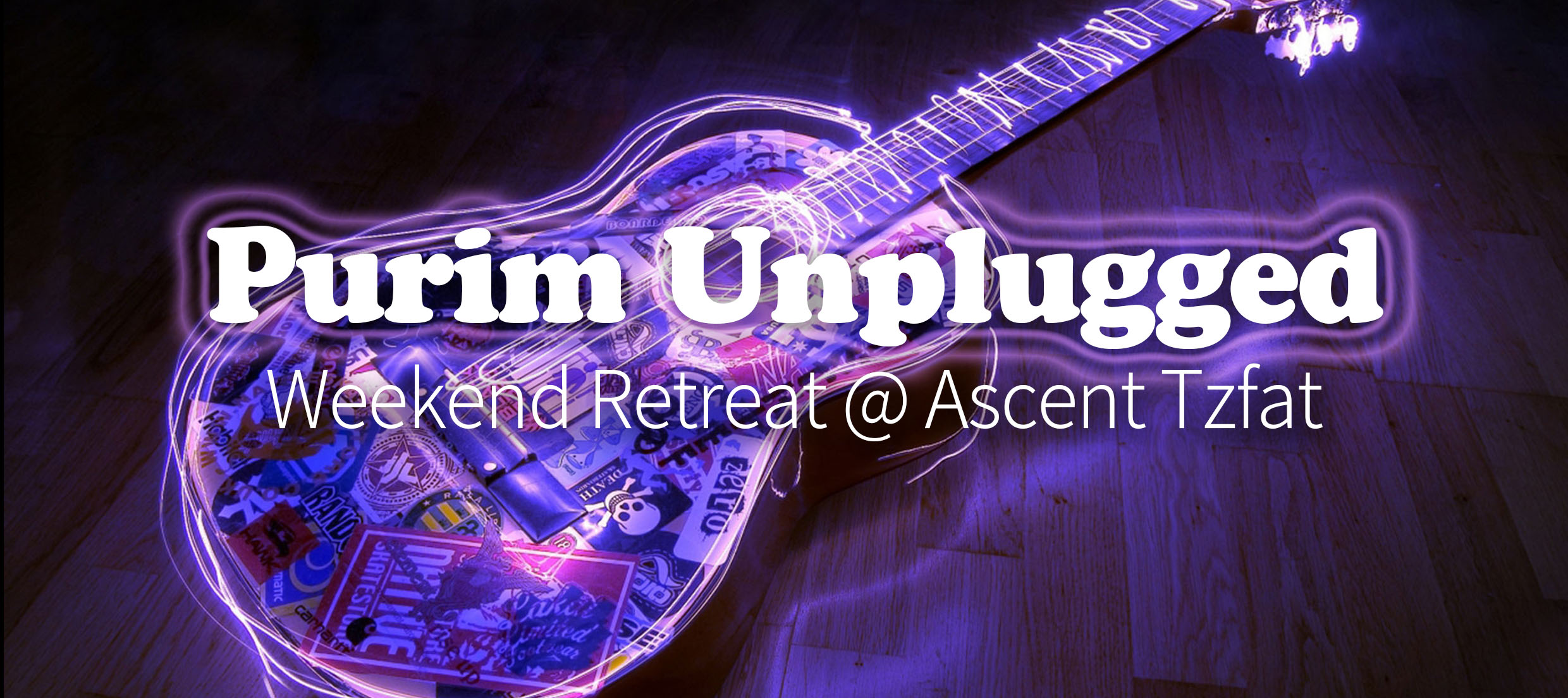 Purim commemorates the victory of the Jewish people who foiled a royal plan for their own annihilation! Do yourself the biggest mitzvah and join us for an awesome Purim experience in the Holy city of Tzfat! Party hard during the most fun of Jewish holidays! 🙂
* Purim Party- Drinks, music, freestyle art workshop & good times
* Hamantashen Baking Workshop
* Megillah Reading
* Workshop: Make Mishloach Manot (Purim Gift Baskets)
* Mishloach Manot Distribution. Bring gifts to Tzfat community members and IDF soldiers
* Purim Feast: Eat. Drink. Be Merry. Transcend.
After the Ascent Purim Feast you can continue the party in Jerusalem city and join another Purim Feast in Purim no. II
For more info & registration:
077-360-1101
reservations@ascentofsafed.com
About our hospitality:
Accommodation is in Ascent's own accommodations, cozy and air-conditioned rooms in a homey atmosphere.
Ascent provides home-cooked meals as well as light snacks in between.
During Shabbat you can enjoy all of Ascent's hospitality areas:
– Balconies with breathtaking views
– A lobby with ancient stone arches
– A pleasant and well-kept tea garden
– Coffee / tea corner with light refreshments 24/7
The Ascent Center is located on the edge of Safed's Old City, adjacent to a Galilean forest and overlooking amazing views of Mt. Meron. It's the perfect location to take time out of life, meet new friends and experience the peace of nature.