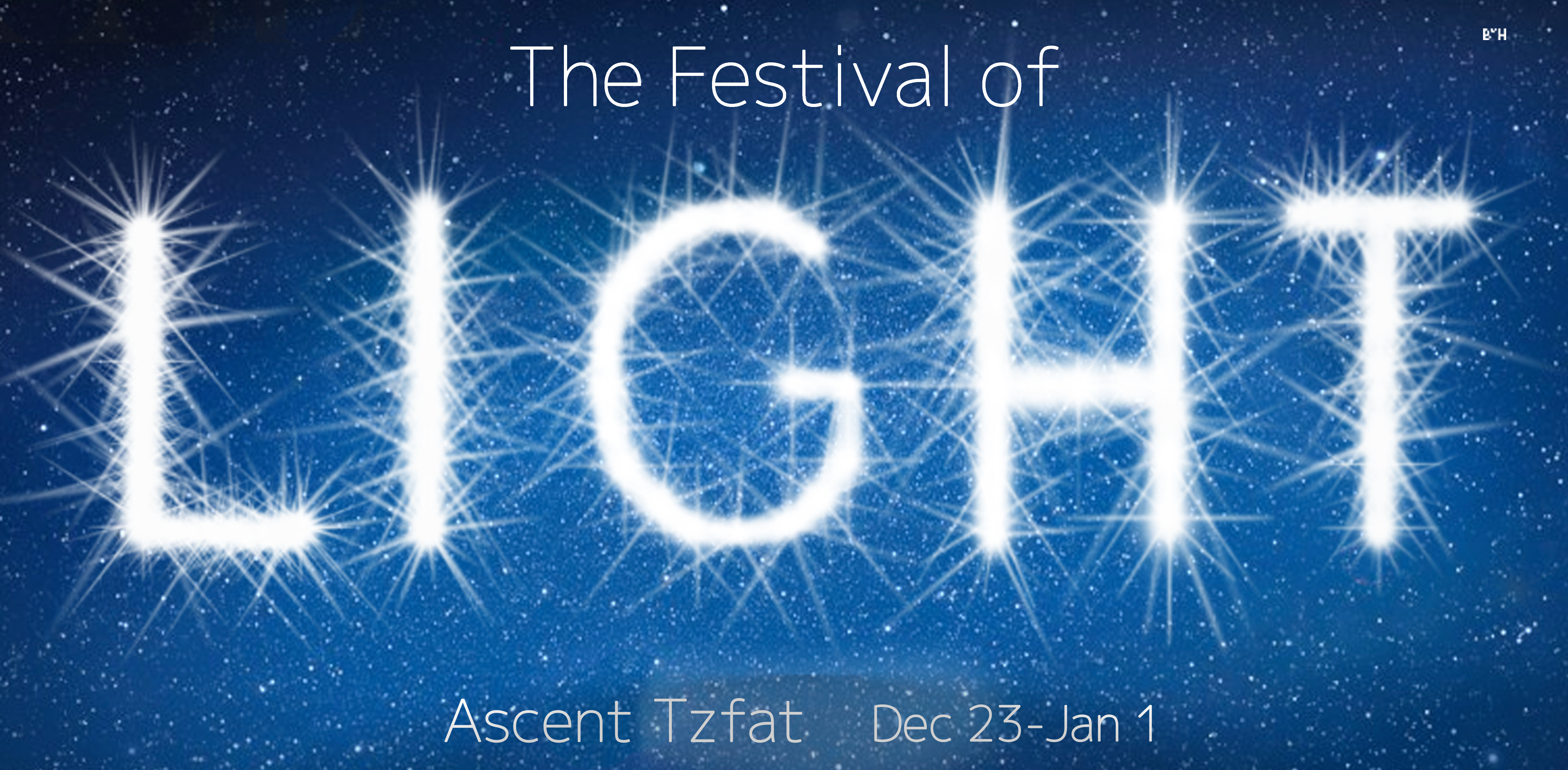 Chanukah Experience at Ascent!
Join us for a day, for the weekend or the entire Chanukah. It's going to be awesome!
Program Highlights:
* Musical Menorah Lighting
* Creative Art Workshops
* Learn the mystical dimensions of Chanukah
* Spread the light of Chanukah to the needy and Volunteer!
* Meet people from around the world
* Magical Mystical Candlelit Tour of the Old City
* Nature Hike
* Spirited Shabbat Meals
* Explore Tzfat & the Galilee
* Classes & Workshops on Kabbalah
* Live Music & Jam Sessions
* Awesome open atmosphere: There's no place like Ascent
* Includes sleeping accommodations.
Sign up now! – CLICK HERE to reserve your spot.
About our hospitality:
Accommodation is in Ascent's own accommodations, cozy and air-conditioned rooms in a homey atmosphere.
Ascent provides home-cooked meals as well as light snacks in between.
During Shabbat you can enjoy all of Ascent's hospitality areas:
– Balconies with breathtaking views
– A lobby with ancient stone arches
– A pleasant and well-kept tea garden
– Coffee / tea corner with light refreshments 24/7
The Ascent Center is located on the edge of Safed's Old City, adjacent to a Galilean forest and overlooking amazing views of Mt. Meron. It's the perfect location to take time out of life, meet new friends and experience the peace of nature.